Before I start, let me just say that using the HTC 7 Mozart for little under a week has made me question my iPhone loyalty of almost 4 years. The combination of powerful hardware and a functional and beautiful OS has made this device a perfect candidate to fulfill your everyday smartphone needs. There are a few features that make the 7 Mozart stand out from the rest of its Windows Phone 7 brethren like the unibody construction and 8 megapixel camera, but its always best to look at the entire package before making your big decision. Continue reading the full review after the break.
Hardware
In my opinion, and I think many will agree, Microsoft has made a bold move by setting a high minimum hardware requirement (some might call it restriction) for devices hosting its shiny new Windows Phone 7 operating system. The main reason behind this was to ensure a consistent, smooth user experience across all WP7 devices, however, it does result in a large number of Windows Phones with almost identical specifications and little to differentiate them apart.

From the average users point of view, a fast phone is a fast phone, and the HTC 7 Mozart, is a fast phone. Looking at the internal specifications, the Mozart features a 1GHz Qualcomm Snapdragon QSD8250 processor with an integrated Adreno 200 graphics processor, 512MB and 576MB of ROM and RAM respectively, 8GB of internal storage, an array of sensors including an accelerometer, digital compass, proximity and ambient light sensors, in addition to assisted GPS, Wi-Fi 802.11b/g/n, Bluetooth 2.1 with EDR and a 1300 mAh battery. On the outside there's the 3.7" Capacitive Multitouch SuperLCD display with a resolution of 480x800, a 3.5mm headphone jack, a MicroUSB port for charging/syncing, a single loudspeaker, and of course the 720p capable 8MP camera with autofocus and Xenon flash which is unique to the Mozart among other WP7 devices.
The brushed aluminum unibody construction on the Mozart wraps all around the edge of the display and the middle section of the back, the top part of the back features the camera, Xenon flash and is made of a plastic, rubberized like material. The bottom triangular piece, which hosts the cellular antenna (so don't lost it!) snaps off to reveal the slide out battery, which is held in place with a plastic latch, and the SIM card slot which resides underneath. You'll find a total of 7 buttons on Mozart, 3 of which are capacitive (Back, Start and Search), the hardware buttons include the two-stage camera shutter on the right, a power/lock button on the top and the volume up and down rocker on the left of the device. I'd just like to note though that the rockers are placed a bit low for comfort, as a left hander I almost dropped the device on several occasions while trying to adjust the volume with one hand, though it shouldn't be a problem for right handers.
HTC has managed to tightly fit all the above in a compact enclosure of 4.69 x 2.47 x 0.47 inches in dimension with a weight of 130g.
Software
Powering a new device on for the first time is always a pleasure, you never really know what to expect at first. On the Mozart, you are first greeted with a wizard enabling you to sign in with your Windows Live and Facebook accounts that will be deeply integrated into the OS, it then slides you right into the Windows Phone 7 "Start screen". Although this isn't a Windows Phone 7 software review, I'd like to comment a little about the overall user experience, in one word: Unique convenient intuitive fast beautiful. Okay thats more than one word but my point is, in terms of user interface, design and navigation, it makes iOS and Android look like cluttered walls used to brainstorm ideas.
While 20,000 apps in the Windows Phone Marketplace today isn't something to brag about compared to 65,000 apps on the Apple App Store, the platform is growing more rapidly than any other mobile OS did at 7 months old. Besides, the Microsoft-Nokia partnership will only speed up platform and app development. Analysts suggest Windows Phone should overtake Android in terms of market share by 2013. So don't hold back when it comes to Windows Phones.
Back to the Mozart! Lets look at some of the unique software features that you'll find pre-installed on the device. You won't find the nice HTC Sense skin that you would expect from HTC Android devices (not that you'll need it) and previous Windows Mobile phones since Microsoft wont allow manufacturers to change the core UI other than to add their own color schemes. However, HTC have produced a few notable applications, like the HTC Hub which resembles Sense a little with its flip clock and weather animations, it also gives you access to featured games and other free, unique HTC apps. Speaking of other HTC apps, you get a calculator, a compass app, a unit converter, a HTC YouTube app, Notes, Photo Enhancer for simple photo editing and a Sound Enhance app which allows you to pick between Dolby Mobile and SRS Enhancements for audio and video playback. What stands out though is HTCs Attentive Phone app which includes some very handy features like quieting the ringtone when you pick the phone up, a Pocket Mode which increases the ring volume when the phone is in your pocket or bag, Flip for Speaker which activates the loudspeaker during calls when the phone is flipped on a desk or flat surface and a Flip to Mute feature which as it suggests, mutes the ringer when the device is flipped over (useful when in class or meetings).
Since the unit I have is a world phone and not carrier locked, no preinstalled carrier specific apps are available however if you're in the UK for example, the Mozart is provided by Orange, and they would usually install some of their own unique apps on the device.
Camera
The HTC 7 Mozart is the only Windows Phone with an 8 megapixel camera and Xenon flash, all others sport 5 megapixel sensors and LED flash. Despite this seemingly spectacular feat, it only sounds good in theory, put it to use and you might end up slightly disappointed. Apple has been proven right; higher megapixels does not necessarily result in better picture quality, I've managed to take better images with the iPhone 4's 5 megapixel 'backlight illuminated' camera. The built-in software settings do give you a variety of options to play around with, including a bunch of "Scenes" like portrait, landscape, sports, beach, backlight, candlelight and macro. Live color effects like grayscale, negative, sepia and solarize are also available. Various resolutions and flicker adjustments (in Hz) are also user customizable. Unfortunately, these settings wont really improve the actual photos taken. Don't get me wrong, the camera isn't TERRIBLE, colors are well balanced, the Xenon flash can really light up a scene nicely however I expected more from the camera.
(watch on YouTube in HD for full quality)
It gets a little better when it comes to 720p (1280x720) HD video recording, yes there is a little frame rate reduction in low light situations, and unfortunately, as with the case of other devices with Xenon flash, the flash isn't capable of staying on for longer than an instant so you wont be able to record with the flash on. The main issue I've had so far is the requirement to manually set the resolution to 720p every time the camera app is launched because it keeps defaulting back to standard definition, but thats a software issue so its fixable. The camcorder is also capable of autofocus on the fly which can be very useful when recording and not looking at the screen.
Image examples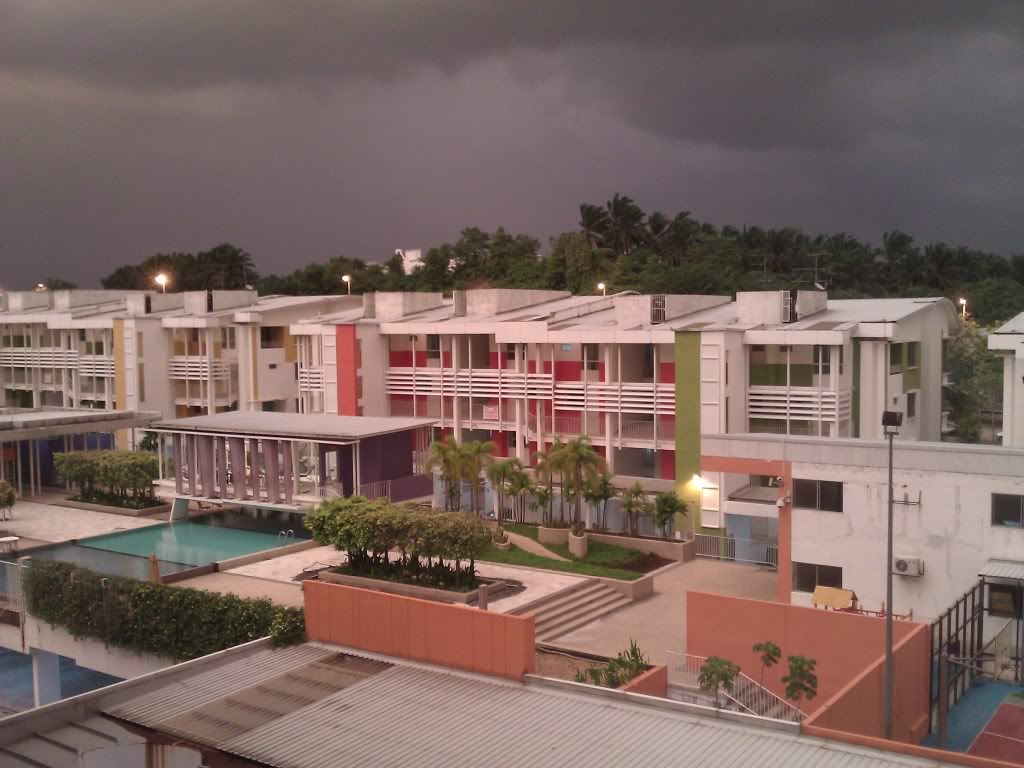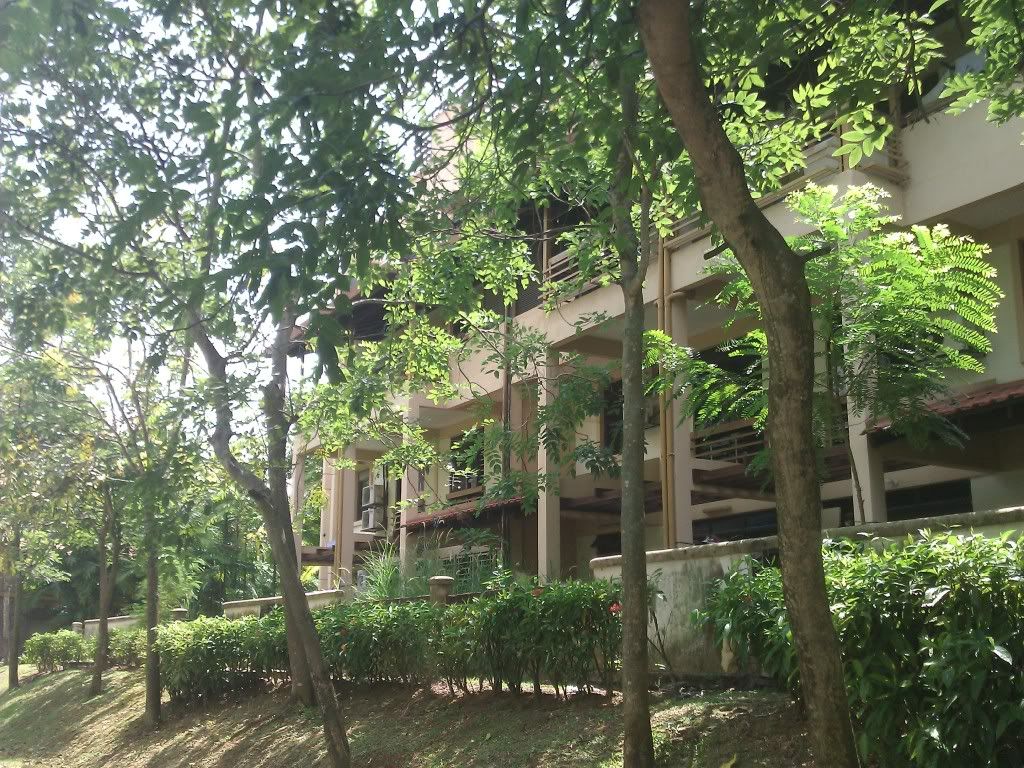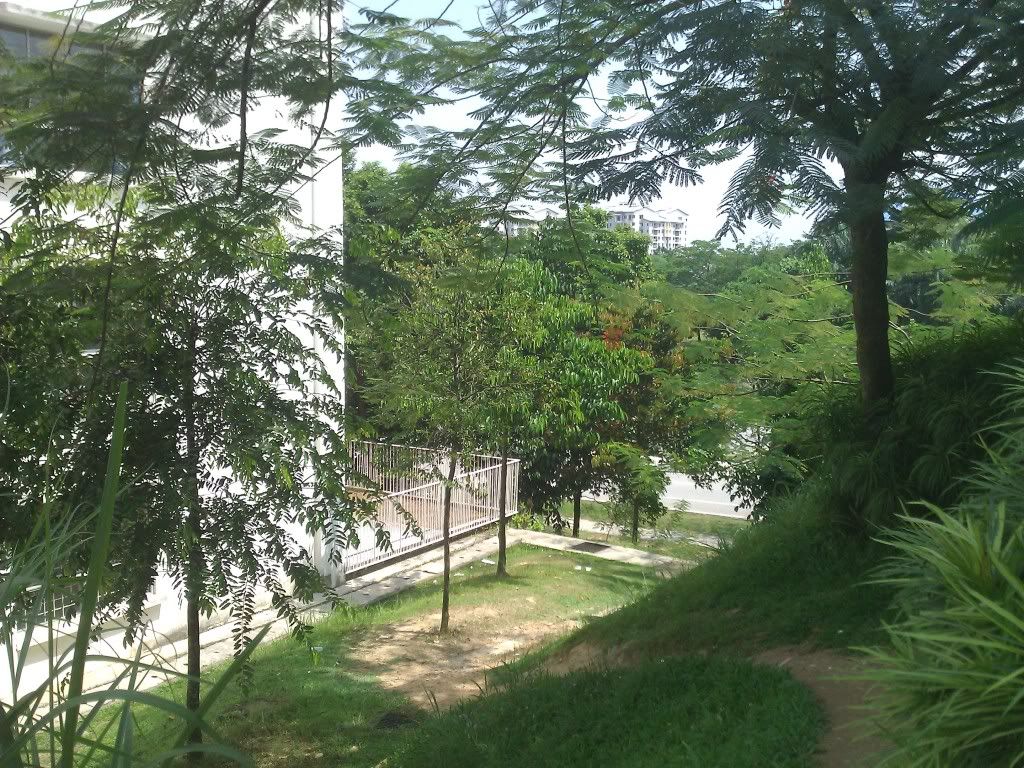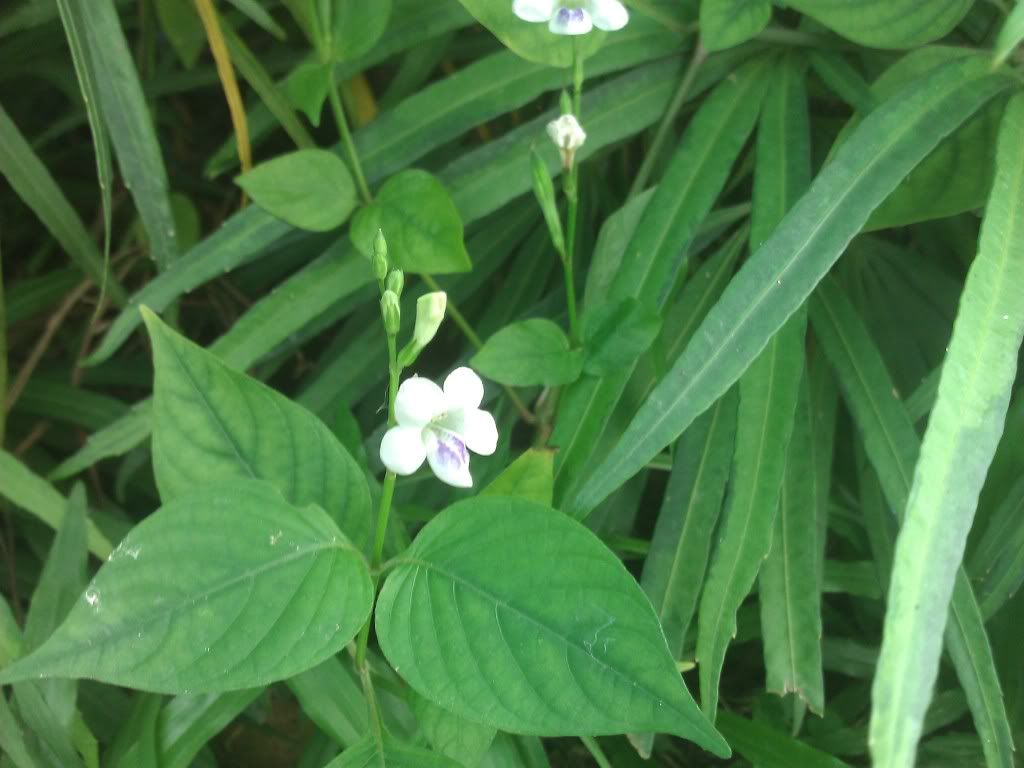 Call Quality
The HTC 7 Mozart was tested in an area with strong cellular coverage and so I had no problems, no dropped calls and no noticeable interference. However, the device does suffer from the infamous "Death Grip", fortunately it wasn't enough to drop calls but the reception bars did go down from 5 to 2 bars almost instantly. Im sure its an issue with the software algorithm (as Apple clearly explained) rather than an actual loss in reception since again, it didn't drop calls in death grip mode, nor cause any sort of disruption or interference.
Battery Life
So what can you expect from the 1300 mAh battery that comes in the box? A full days charge with 3G, Wi-Fi, 2 push email clients turned on and medium brightness. A day with the Mozart included browsing the web over Wi-Fi, listening to music, making and receiving a few phone calls, updating apps (3G) and some light/casual gameplay. Its fair to say the average user wont need to worry about their batteries running out. If it's not good enough for you, you could always upgrade the battery to a 1800 mAh battery from HTC, that should give you a few more hours of usage.
Conclusion
Looking at the whole picture, build quality is superb, it packs some great specs in a thin and light form factor, the 3.7" SLCD display is gorgeous even in sunlight. Although the camera wasn't as impressive as I'd hoped the pros definitely out weight the cons. In addition to that, Microsoft have truly outdone themselves with Windows Phone 7, and the new "Mango" update coming in a few months will bring great new features including Internet Explorer 9, Multitasking, turn-by-turn navigation, updates to Bing and a lot more. Its safe to assume that all current Windows Phone 7 devices will be positive candidates for the upgrade. All in all, the HTC 7 Mozart is definitely a smartphone to consider.


PROS
+ Sturdy aluminum unibody construction
+ 8MP camera takes good still images
+ Xenon flash lights up low light scenes well
+ Dolby and SRS audio enhancements
+ SuperLCD display
+ Excellent battery life
+ Useful suite of HTC apps
CONS
- Video camera quality could be better
- Volume rockers placed a little too low
- 8GB MicroSD card (internal storage) is not user accessible
- Camera lens is a bit sharp to the touch